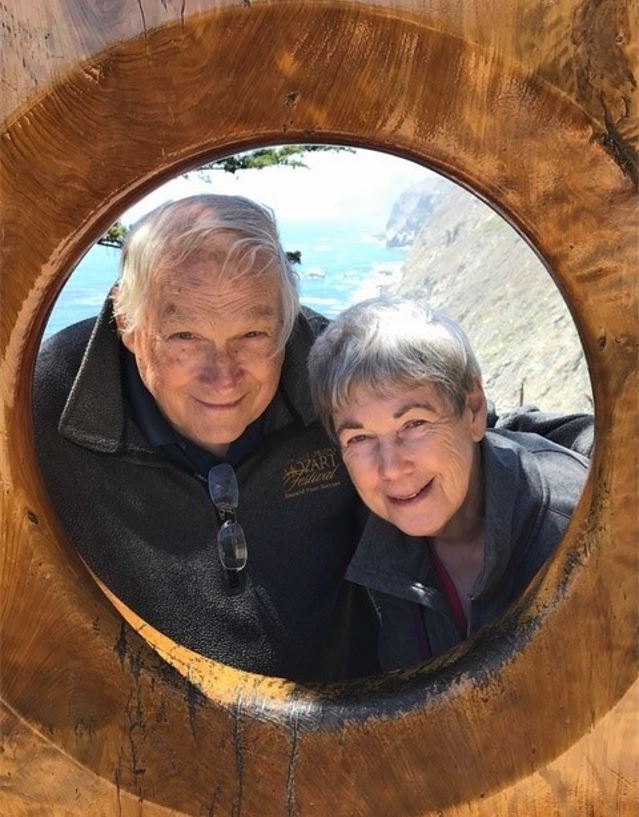 Clif and Jane Swanson have been integral members of the arts community in San Luis Obispo since 1967.  They met as music majors at Pomona College and moved to SLO when Clif became a professor in the music department at Cal Poly. After 57 years of marriage, they are still making beautiful music together to the benefit of all of SLO County. 
At Cal Poly, Clif was chair of the music department for 19 years, taught Music History, Music Appreciation, Conducting and has generally served as a force for music here in SLO. He served as conductor of the SLO Symphony for 13 years and was a founder of the Mozart Festival, which is now known as Festival Mozaic. He was involved in the design of the Performing Arts Center at Cal Poly, involved in the decisions regarding acoustics and recording, and influential in bringing a world class pipe organ to the project. He has also been involved in the San Luis Obispo Master Chorale as President of the Board of Directors. Since his "retirement," Clif has remained involved with many arts organizations when not busy with woodworking and DIY projects around their home.
After moving to SLO, Jane became involved in bringing awareness to environmental causes. She also taught in elementary schools for over 20 years, and was a performing musician for more than 58 years, playing the French Horn in most local orchestras, sometimes under Clif's baton. She continues to teach private lessons to students of the horn to this very day.
Together Clif and Jane raised two children and today enjoy seven grandchildren ranging in ages from 10 to 26.
Clif and Jane were brought to The Community Foundation by a local estate attorney and close friend who shared many mutual interests, including sitting on the Boards of the Foundation for the Performing Arts Center and Mozart Festival. Because of their unique inside view of the needs of nonprofit performing arts organizations, Clif and Jane were looking for a vehicle to make charitable distributions from their estate. They set up a Testamentary Fund in 2005 to receive a contribution from their estate that will continue their support for local music performances. In 2020, the Swanson's also opened a Donor Advised Fund to facilitate larger gifts beyond their regular charitable contributions, for specific needs that may arise while they are alive.
Through their charitable funds, Clif and Jane Swanson are able to continue their legacy of support, both today and in the future, for the lifelong passion for music that first brought them together.