Congratulations on your decision to pursue post-secondary education! We know that navigating how to finance college or certificate programs can be overwhelming. We have gathered resources to help you unlock all the opportunities that are available.
Types of Aid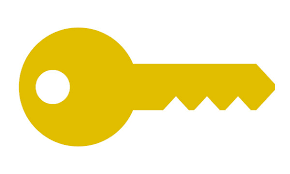 Federal: Complete the FAFSA and learn about your federal aid options
State: Apply for a Cal Grant, Dream Act grant (CADAA), or a Middle Class Scholarship.
Institutional: Read and understand your award letter(s)
Scholarships: Apply for a scholarship through The Community Foundation San Luis Obispo County and connect with your high school counselor to learn about additional resources. Your college will also have scholarship opportunities.
---
Useful Websites
Federal Student Aid
The federal government offers a number of financial aid programs ,about $150 billion a year in grants, work-study funds and low-interest loans to more than 14 million students.

California Student Aid Commission
A website from the State of California which provides details about financial aid available to Californians, including Cal Grants, Dream Act Grants, Middle Class Scholarships
FinAid
Website provides students with financial aid information, information on loans, saving for your education and other types of aid that a student can use to fund their education. The site also has a link to a scholarship search engine for additional opportunities.
---
Planning for College
College Night, SLO
Click here to watch the most recent workshop videos.
A new website from the US Department of Education, this site allows you to search colleges by location, size, program, type, and other factors. Compare average cost of attendance, income of recent graduates, graduation rates, and more.
A comprehensive website aimed at students, counselors, and parents that helps guide and support the college planning and preparation process. It allows users to explore accredited colleges and universities, determine which schools and majors best match a student's career aspirations, develop personalized student plans of study, learn more about financial aid and how to pay for college, and access information about college admission requirements and apply online.
¡Gradúate! A Financial Aid Guide to Success
A comprehensive step-by-step guide on the financial aid and college enrollment process for Hispanic high school students and their families produced by the White House Initiative on Educational Excellence for Hispanics. In 2010, President Obama reestablished the Initiative to increase educational opportunities, improve educational outcomes, and deliver a complete and competitive education for all Hispanics.
This site matches students with a mentor that can help them with many issues including major/career advice, graduate school application process, financing their education, interview advice, time management skills, transferring to another school and many more. You and your mentor can set a schedule of when you meet and what advice that they can offer.
Understand Your Financial Aid Award Letters
Once students have been admitted to college they receive a financial aid award letter that explains all of the grants, scholarships, work study, and loans that a school is offering. These letters can be confusing, but understanding what students are being offered, what money is a gift, what needs to be earned, and what needs to be paid back. You can also read information on overawarding here.
---
College Applications 
Once you've decided where to apply, be sure to know how and when to submit the application.
University of California
You can start working on your application as early as August 1st.
The deadline to submit an application is November 30th. Access the University of California application here.
California State University
Application opens in the fall and can be submitted starting on October 1st.
The deadline to submit an application is November 30. Access the California State University application here.
Private and Out of State Colleges
Each college system has their own timeline. Be sure you
know what is expected. Most private colleges in California use the Common Application to apply.
---
For more information about our scholarship program contact Scholarship Program Manager Emily Jagger at emily@cfsloco.org or call 805-543-2323.