We help your clients realize their charitable dreams. We collaborate attorneys, estate planners, financial advisors, CPAs, trust officers, insurance agents and other professionals as valued partners in charitable giving.
We offer flexible philanthropic services to share with your clients. We have worked with professional advisors throughout San Luis Obispo County for more than 20 years – we are here to help you help your clients make an impact.
We ensure your clients' legacy of philanthropy – for generations to come.
Begin the Legacy Today
We would like to thank our generous sponsors of the 2021 Professional Advisors Luncheon scheduled for Friday, October 29 at the Embassy Suites. If your firm would like to become a sponsor, please click here or contact Cecelia Mazelin, Donor Services Coordinator, at Cecelia@cfsloco.org.
Thank you to our sponsors of the 2021 Professional Advisors Luncheon!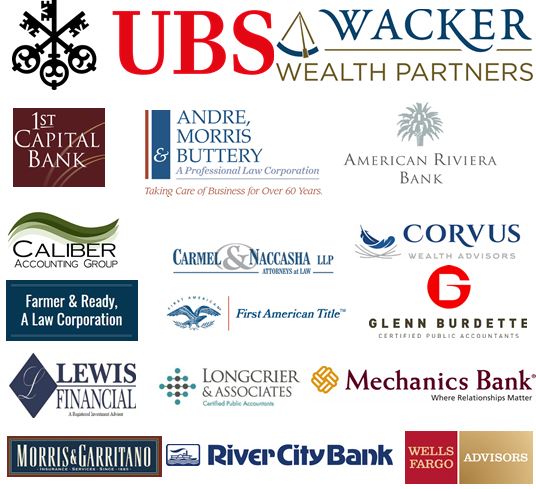 ---
Create a Legacy Fund
Charitable Giving
IRA Rollover
Resources for Professional Advisors
Real Estate Foundation
Although, real estate comprises a significant portion of the net worth of many individuals on the Central Coast, many charities are reluctant to accept land and real estate due to the legal complexities and risks involved. To address this, The Community Foundation has created the Real Estate Foundation of San Luis Obispo County, a separate public benefit corporation, to facilitate the sale of donated real estate in order to pass the net proceeds of that sale on to charities designated by the donor. These gifts may include real property, an ownership portion of real property or potentially a loan investment secured by real property. Click here to learn more about how you can donate real estate to charity.