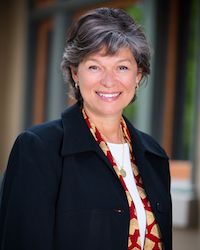 Heidi McPherson
Chief Executive Officer
805-543-2323
heidi@cfsloco.org
As Chief Executive Officer, Heidi Hartshorn McPherson is responsible for leading the strategic efforts of The Community Foundation. She brings more than 25 years of experience as a nationally recognized leader in the philanthropic community. Heidi joined The Community Foundation in March 2014 after having served for 16 years as the founding  president of the Chester County Fund for Women and Girls. Under her leadership the Foundation's Grants program has positively impacted the lives of thousands and the charitable assets have grown over 20%.
Heidi is committed to The Community Foundation vision of improving the lives for all who live and care about the SLO County diverse communities. She is focused on working proactively with the community of individuals, businesses and family foundations located in San Luis Obispo County who are committed to meeting community needs and to increased support for local nonprofit organizations. Heidi feels her life in the philanthropic sector demonstrates her belief that "philanthropy and community partnerships can change the world." She currently serves on the board of the League of California Community Foundations and the Public Policy Committee. She has also served on the SLO Chamber of Commerce Business Council and as a Senior Advisor for the Women's Funding Network. She lives in Atascadero with her husband, Richard, and has three grown children.
---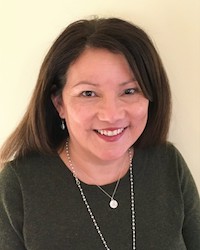 Trish Hammond
Director of Finance & Administration
805-543-2323
trish@cfsloco.org
Trish Hammond's previous experience as Assistant Controller at Tenet Healthcare has provided her with exceptional knowledge and experience in fiscal management. She was integral to creating annual budgets and making quarterly forecasts. Trish holds a Bachelor's degree in Business Administration with a focus in Accounting from Cal Poly San Luis Obispo. She lives in Paso Robles with her husband, three children and niece and has been involved in supporting her children's school activities. In her spare time she enjoys hiking and traveling, and she can often be found reading a book from one of her three book club groups.
---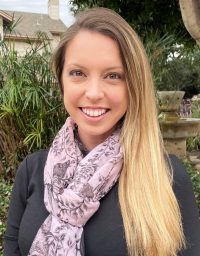 Cassandra Wagner
Director of Grants & Programs
805-543-2323
Cassandra@cfsloco.org
Cassandra Wagner joined the Foundation with prior experience in grantmaking, program development and involvement in building local partnerships to catalyze positive change. Wagner served as the Grants Officer for  the William and Flora Hewlett Foundation. Prior to joining the Hewlett Foundation, she served as Program Officer for Scholarships and Grants at the community foundation serving Humboldt County in Northern California. She received her BA in Psychology and History from the University of Hawaii and is a graduate of Advanced Program Management at Stanford University. Cassandra participates in triathlons, reads voraciously and loves spending time with her dog Luna.
---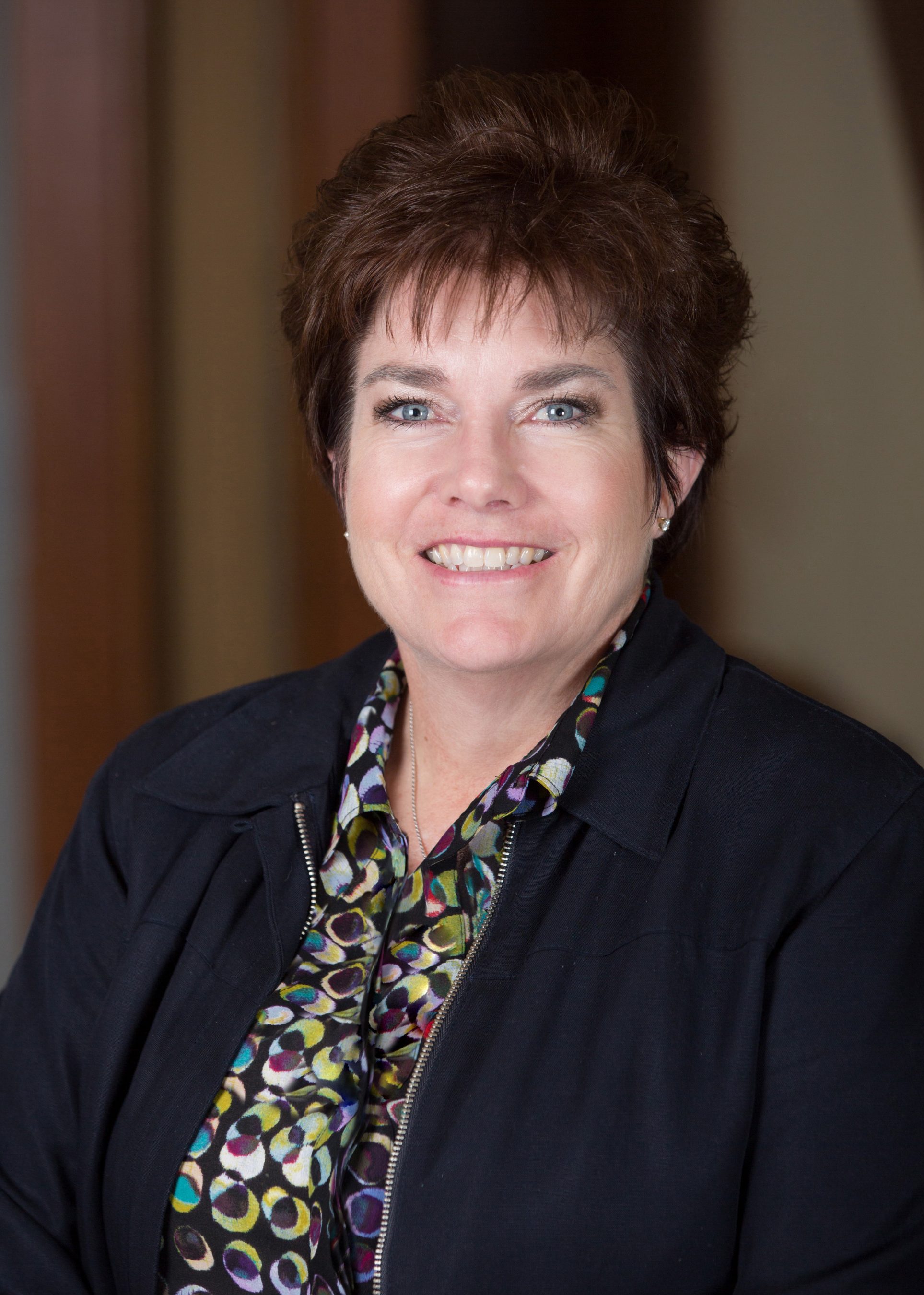 Cecelia Mazelin
Donor Services Coordinator
805-543-2323
cecelia@cfsloco.org
Cecelia Mazelin has multiple years of office and administrative experience in the fields of retail management, family law and market research. She holds a Bachelor of Arts Degree in American Studies with a minor in Business Administration from the University of Notre Dame. CeeCee has four children and lives in Paso Robles.
---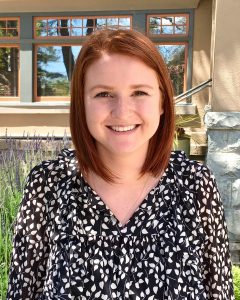 Briana Fox
Office Manager/Executive Assistant
805-543-2323
briana@cfsloco.org
Briana Fox maintains office operations and administrative support to the Foundation staff. Bri graduated from Oregon State University with a Bachelor in Public Health. Following graduation she worked as a Project Coordinator and Executive Assistant at a healthcare recruitment firm in Portland, OR before relocating to California's Central Coast. Outside of work Bri enjoys spending time with family and exploring life on the central coast.
---
Alysia Krupsky
Field of Interest Program Associate
805-543-2323
Alysia@cfsloco.org
Alysia is proud to be a part of the Community Foundation of San Luis Obispo County in the role of Field of Interest Program Associate. Raised on the Central Coast of California, Alysia received her Bachelors of Fine Art in Dance from the University of California Santa Barbara and has a professional background in event design and management. In her spare time, she enjoys sampling local wine, hiking Cerro San Luis Trail, and participating in community art projects like the Downtown SLO May Flower Initiative. 
---
Alexandra Schneider
Finance Associate
805-543-2323
Alexandra@cfsloco.org
Alexandra Schneider provides accounting support and financial analysis for the Foundation. Before working at the Foundation, she worked as an assistant buyer for a company in the Bay Area. Alexandra holds a Bachelor's degree in Business Administration with a concentration of Accounting from San Jose State University. As a longtime volunteer with local non-profits, Alexandra is thrilled to be working as part of an organization that supports her community. In her spare time she likes to cook, paddle board and hang out with her dogs.
---
Mary Cronin
Grants and Scholarships Coordinator
805-543-2323
Mary@cfsloco.org
Mary Cronin has a background in educational administration and non-profit service which is a great match for the role of Scholarships and Grants Coordinator. Mary has a bachelor's degree in International Studies from Portland State University and a received her master's degree at Columbia Teachers College in Comparative and International Education. She is involved with the San Luis Obispo chapter of Prison Yoga Project, facilitating the program and leading yoga classes at the California Men's Colony. Mary likes to go to the beach, kayaks, ride her bike and have amazing dinner parties.
---
Marissa Hindenes
Grants and Scholarships Program Assistant
805-543-2323
Marissa@cfsloco.org
Marissa Hindenes is thrilled to provide support to the Foundation's scholarship and grant programs. Originally from Arizona, Marissa moved to the Central Coast to pursue a Bachelor's degree in Business Administration, concentrating in Marketing Management. In her free time, she enjoys visiting family, spending time with friends, and watching sunset.