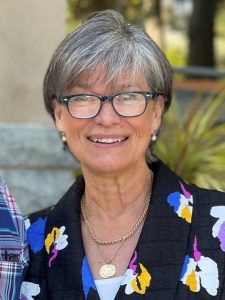 Heidi McPherson
Chief Executive Officer
805-543-2323
heidi@cfsloco.org
As Chief Executive Officer, Heidi Hartshorn McPherson is responsible for leading the strategic efforts of The Community Foundation. She brings nearly 30 years of experience as a nationally recognized leader in the philanthropic community. 
Heidi is committed to The Community Foundation vision of improving the lives for all who live and care about the SLO County diverse communities. She is focused on working proactively with the community of individuals, businesses and family foundations committed to meeting community needs and to increasing support for local nonprofit organizations. Heidi feels her life in the philanthropic sector demonstrates her belief that "philanthropy and community partnerships can change the world." She currently serves as Chair of  the board of directors for the League of California Community Foundations a state wide association of community foundations. She lives in Atascadero with her husband, Richard, her therapy dog in training Biscuit and her rescue terrier Bucky and has three grown children.
---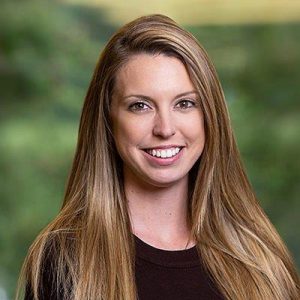 Cassandra Kartashov
Director of Grants & Programs
805-543-2323
Cassandra@cfsloco.org
Cassandra brings a wealth of programmatic expertise and has a proven track record of building local partnerships to catalyze positive change.  Prior to joining The Community Foundation San Luis Obispo County, she served as a Grants Officer for the William and Flora Hewlett Foundation collaborating across the organization to align program strategy and values. Additionally, Cassandra was the Program Manager for Scholarships and Grants at Humboldt Area Foundation. During her tenure at Humboldt Area Foundation, she co-founded Youth Engaged in Philanthropy, a leadership academy that supports youth to develop their leadership voice through the power of philanthropy.
Cassandra holds a bachelor's degree in psychology and history from University of Hawaii at Manoa, a graduate certificate in advanced project management from Stanford University. In 2021, Cassandra was awarded by Pacific Coast Business Times "40 Under 40" for her work with The Community Foundation San Luis Obispo County. She lives in Morro Bay with her husband Georgy and her dog Luna.
---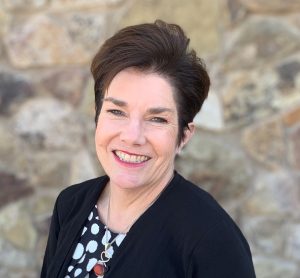 Cecelia Mazelin
Donor Services Coordinator
805-543-2323
cecelia@cfsloco.org
CeeCee coordinates all aspects of donor relations for The Community Foundation. She handles communications and grantmaking with current Foundation donors, meets with prospective donors and professional advisors, and strives to connect donor charitable giving with the community's diverse needs. She also coordinates donor education sessions and Professional Advisor programs. She has extensive administrative experience and has served as a grant writer for various nonprofits.  She holds a Bachelor of Arts Degree in American Studies with a minor in Business Administration from the University of Notre Dame and has been an active community volunteer since moving to Paso Robles over 20 years ago. CeeCee has four grown four children and loves traveling, hiking and reading.
---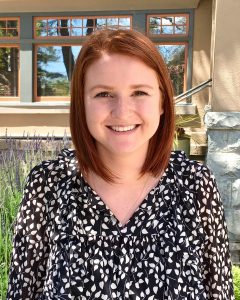 Briana Rasmussen
Office Manager/Executive Assistant
805-543-2323
briana@cfsloco.org
Briana Fox maintains office operations and administrative support to the Foundation staff. Bri graduated from Oregon State University with a Bachelor in Public Health. Following graduation she worked as a Project Coordinator and Executive Assistant at a healthcare recruitment firm in Portland, OR before relocating to California's Central Coast. Outside of work Bri enjoys spending time with family and exploring life on the central coast.
---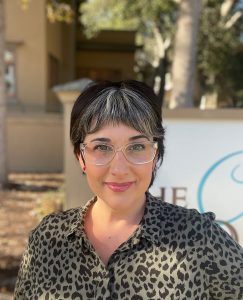 Alysia Krupsky
Field of Interest Program Associate
805-543-2323
Alysia@cfsloco.org
Alysia is proud to be a part of the Community Foundation of San Luis Obispo County in the role of Field of Interest Program Associate. Raised on the Central Coast of California, Alysia received her Bachelor of Fine Art in Dance from the University of California Santa Barbara and has a professional background in event design and management. Alysia is passionate about supporting women and girls, the LGBTQ+ community, and people with disabilities in SLO county. In her spare time she enjoys listening to nerdy podcasts, hiking Cerro San Luis Trail, drinking local wine, and participating in community art projects like the Downtown SLO May Flower Initiative. 
---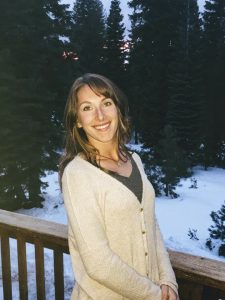 Heather Fissel
Grants and Scholarships Coordinator
805-543-2323
Heather@cfsloco.org
Heather is thrilled to join our team as the Scholarship & Grants Coordinator. She grew up in Truckee, CA and graduated from Cal Poly, San Luis Obispo with a degree in Journalism. She has a special place in her heart for the Central Coast and is overjoyed to be in San Luis Obispo again. Heather has a passion for helping connect students to resources and watching them succeed and learn about the many avenues they can pursue throughout life. In her free time, she enjoys going to the beach, gardening and playing with her dog, Kaya.