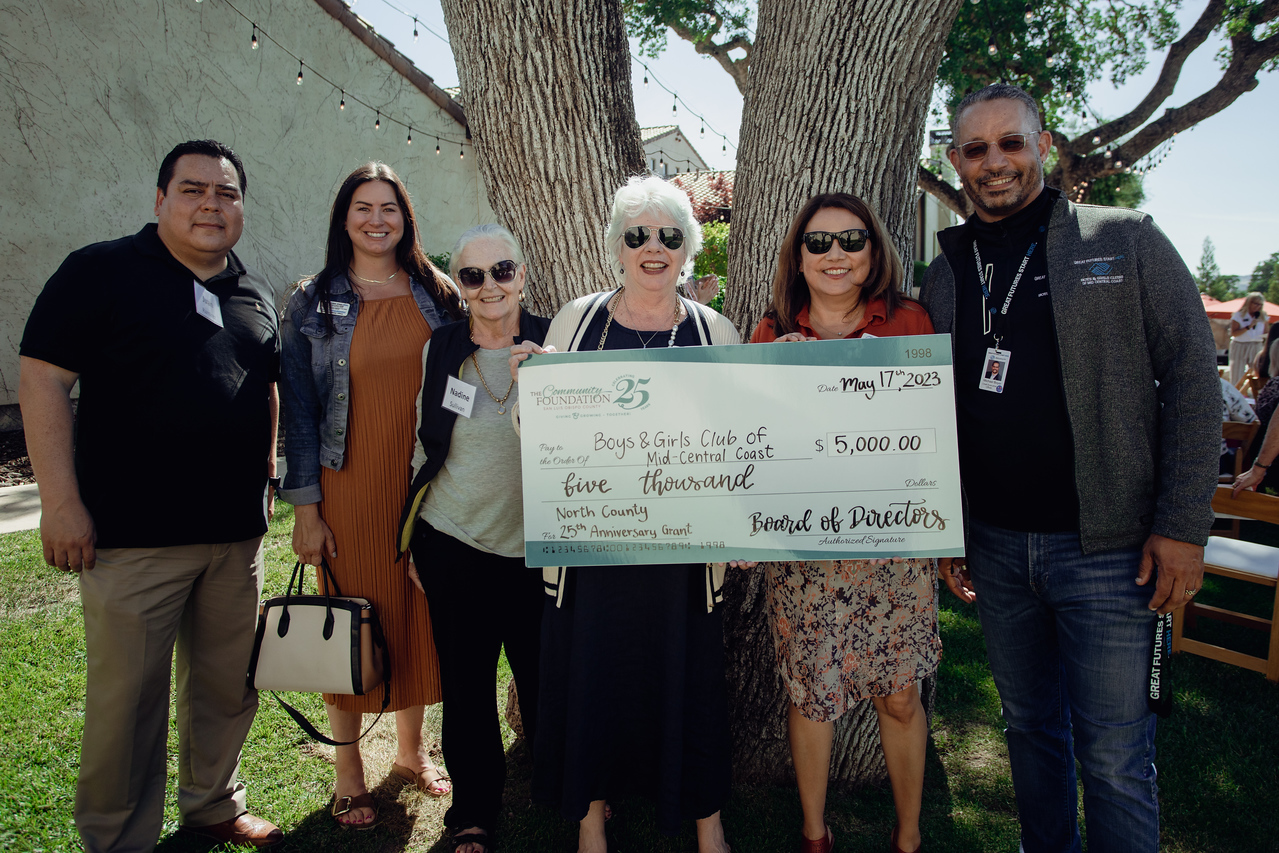 SAN LUIS OBISPO, CA –  The Community Foundation San Luis Obispo County (CFSLOCO) is marking its 25th Anniversary with a remarkable act of generosity, as it donates $100,000 to support local programs and nonprofits. This significant contribution reflects CFSLOCO's unwavering commitment to creating a lasting impact in the community it serves. A portion of these funds will be distributed at the highly anticipated Summer Picnic on July 14th, and the entire community is invited to join the celebration.
At the turn of 2023, CFSLOCO rang in 25 years of making a difference across the county through philanthropic leadership. For decades, they have been connecting passionate community members to causes they care about. Thanks to continued contributions from SLO County supporters, they have reinvested $66 million back into the community via grants and scholarships. 
As part of the anniversary celebrations, CFSLOCO held its first regional event in May, where five organizations were awarded a total of $25,000. The Boys and Girls Club of the Mid-Central Coast, Lumina Alliance, Promotores Collaborative, The Link, and Paso Robles Youth Arts Center each received a $5,000 grant.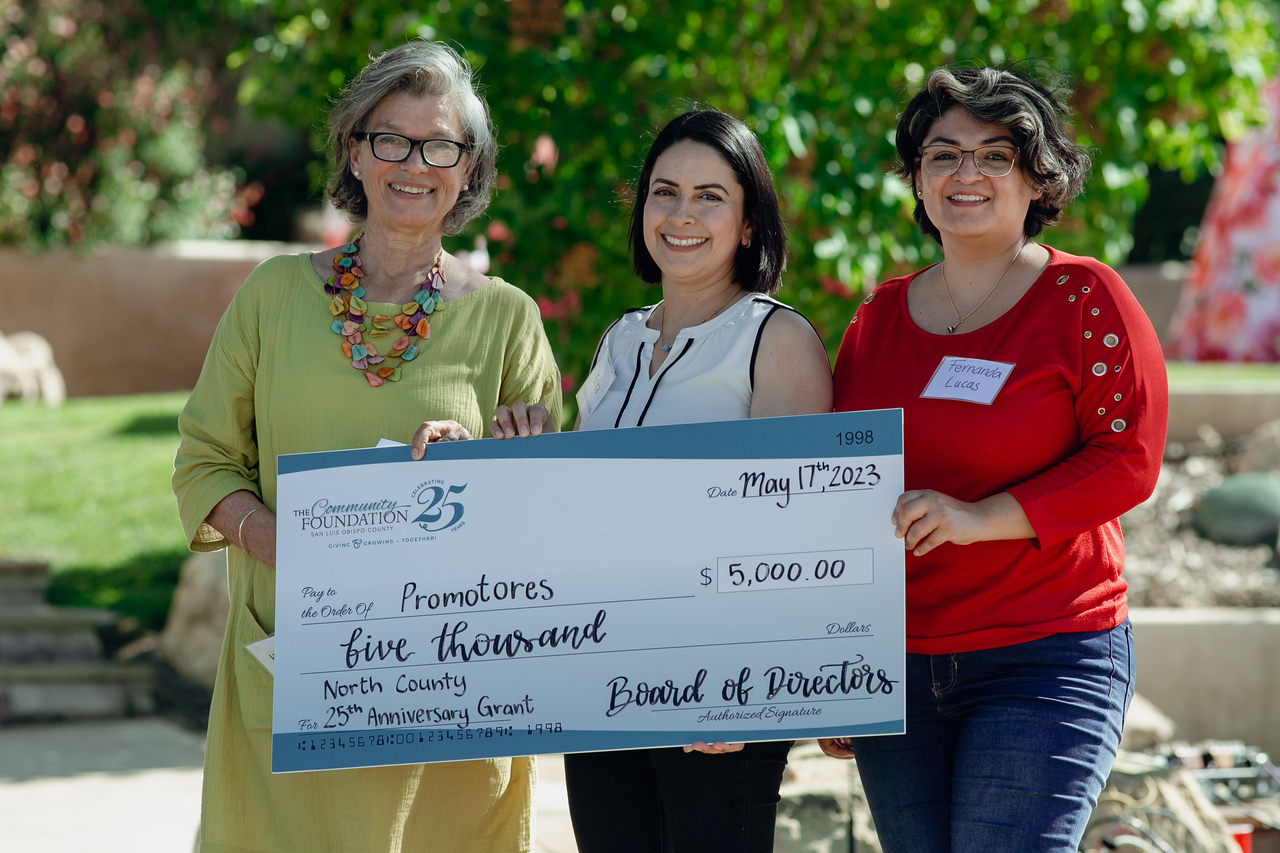 The remaining $75,000 of this community gift will be distributed among 15 additional nonprofits, which will be announced at the upcoming regional events. The Summer Picnic on July 14 is the largest and most anticipated celebration. Open to the public, this special occasion in San Luis Obispo will serve as a heartfelt expression of appreciation for the invaluable contributions of donors, volunteers, and nonprofits. The event will showcase the positive impact achieved through their collective efforts.
"This $100,000 gift exemplifies our commitment to nurturing this community, and is a testament to the profound impact that collaboration and collective action can have," said Heidi McPherson, CEO of CFSLOCO. "Together, we continue to forge a path towards a stronger and more vibrant San Luis Obispo County, where everyone has the opportunity to flourish and thrive."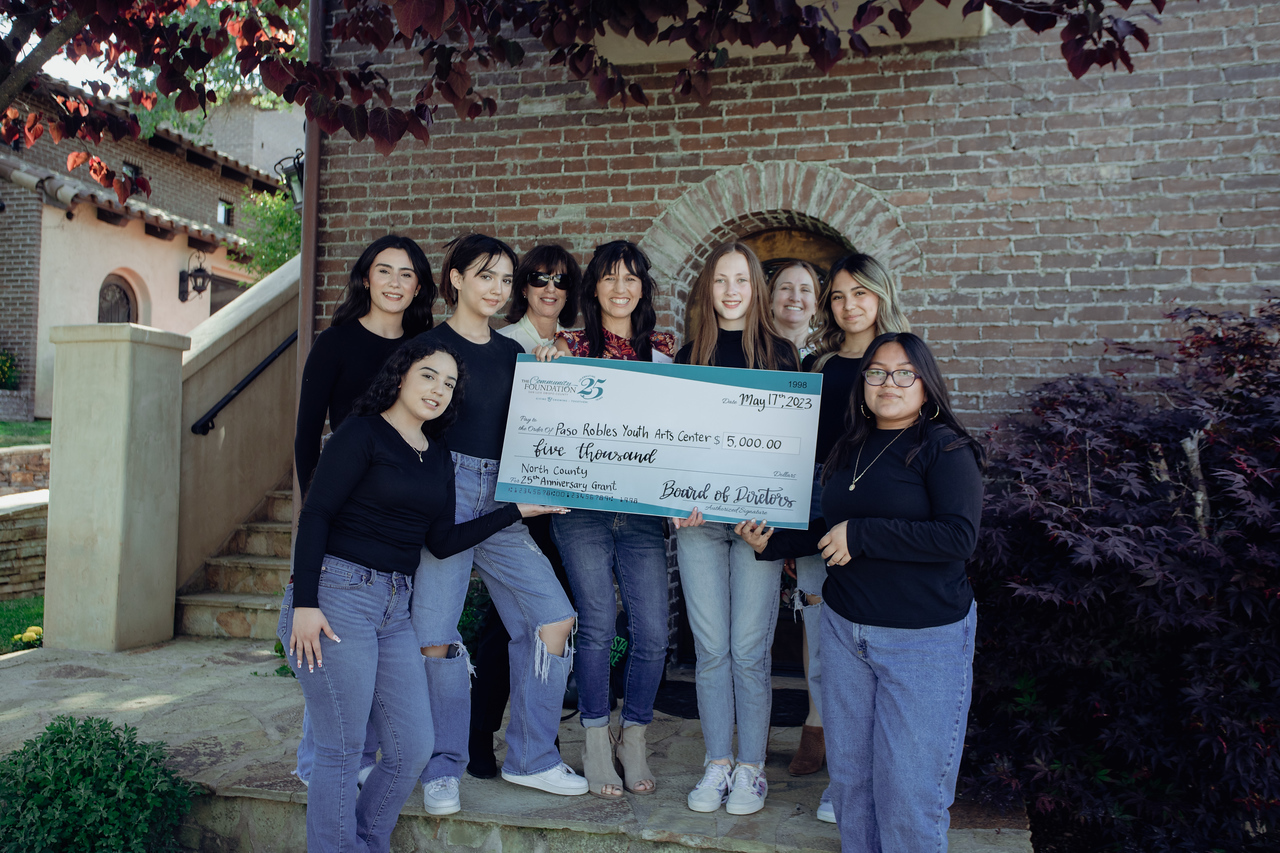 The Summer Picnic promises to be a memorable event, and serves as a poignant moment to express gratitude to the extraordinary individuals, organizations, and volunteers who have selflessly contributed their time, talent, and financial support to enhance the well-being of our community. We look forward to welcoming you and sharing this remarkable celebration of community spirit.
EVENT DETAILS
WHAT: 25th Anniversary Summer Picnic
WHEN: July 14, 2023
WHERE: Cuesta Canyon County Park, 2400 Loomis St, San Luis Obispo
EVENT SCHEDULE:
3pm BBQ, Drinks & Music
4pm Program & Performances
This is a 21 and over event, alcohol will be served.

To confirm media attendance or for inquiries about the event, kindly contact Leila Dufurrena at leila@cfsloco.org.