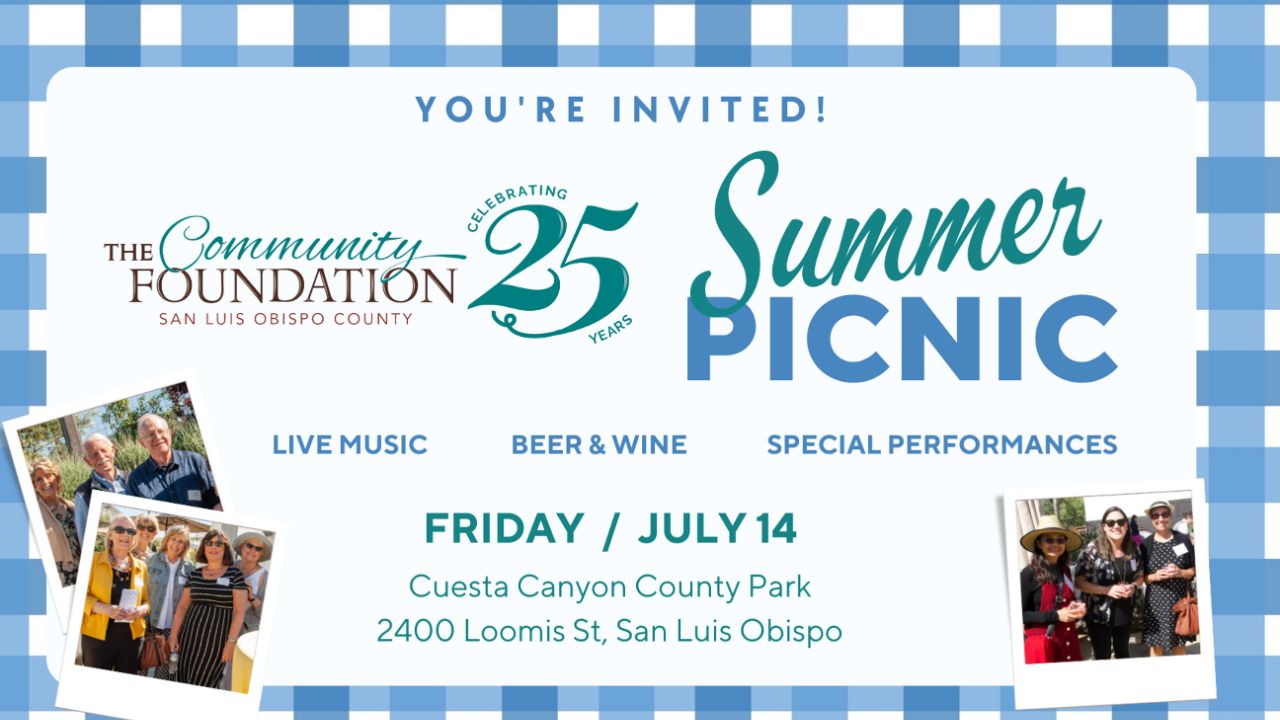 You're invited! Join us in celebrating our 25th Anniversary on July 14 at Cuesta Canyon Park! This year marks a significant milestone for us, as we have been dedicated to serving our community since 1998. We extend our heartfelt gratitude to all the incredible individuals, organizations, and volunteers who have partnered with us to support and enhance San Luis Obispo County.
We invite you to be a part of this special occasion in SLO, where we will express our appreciation for the unwavering commitment of our amazing donors, volunteers, and nonprofits. It is through their selfless contributions of time, talent, and financial support that we have been able to make SLO an even better place for everyone. At the event, you'll hear from the people and agencies impacted by our joint work.
Plus, the Foundation will be making a special grant announcement at the event!

Please register by July 7 as space is limited. 
Event details:
3pm BBQ, Drinks & Music
4pm Program & Performances
This is a 21 and over event, alcohol will be served.