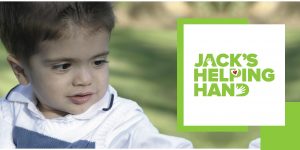 Many families of children with disabilities require assistance to meet their children's special needs. Founded in 2006 by Paul and Bridget Ready in memory of their son, Jack, Jack's Helping Hand provides assistance to local children struggling with cancer, special needs, and disabilities in San Luis Obispo County up to the age of 21.
How do they do it? Jack's Helping Hand fulfills requests for assistance with medical equipment, provides transportation, food and lodging for out-of-town appointments and procedures, and helps with medical bills when there are no other sources to cover these needs. Their team assists over 70 families each month locally, and when they travel for appointments, surgery, and chemotherapy outside of our county. 
The Community Foundation San Luis Obispo County is grateful to support the work of Jack's Helping Hand in the form of multiple grants. Various grants from our Foundation, the Alex Quaglino Family Fund, and Women's Legacy Fund have successfully supported their Assistance Program enabling families to travel to specialty children's hospitals for the best possible care, support the purchase of hearing aids, therapeutic braces, mobility devices, and supportive seating devices.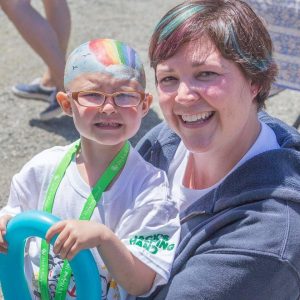 The Robert H. Janssen Foundation – a fund of The Community Foundation – has been a significant supporter of Camp Reach for the Stars, the no-cost summer camp for children dealing with cancer and their families.  Located at Camp Yeager in Cambria, this family event is filled with activities, camping and plenty of opportunities for fun.  The Camp aims to give all kids coping with cancer the chance to be kids—an experience often taken away or put on hold by the disease. It allows the children to shed the hefty "cancer patient" label yet be surrounded by others who understand similar experiences.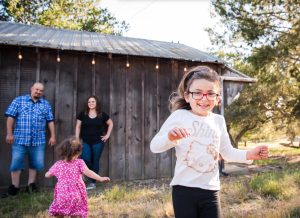 This month, their team is especially proud of Jaylin, who just finished a two- and half-year treatment for Acute Lymphoblastic Leukemia B.  Providing the fuel, food, and lodging to alleviate that added financial burden on her parents has been our mission since meeting them in 2019. Being able to support her family for their treatments in Los Angeles has been a humbling experience for their team.  Jaylin's mother states it best:
"Jack's Helping Hand has been such a blessing to our family. There are no words to describe how thankful we are to them. Driving 6 hours round trip to LA several times a month and having to stay overnight in hotels for treatment and procedures would have been impossible without their assistance. We are also so thankful to all the donors who give to Jack's Helping Hand because of them Jaylin was able to go camp last year and was able to attend many fun events over the last couple of years."
Jack's Helping Hand has recently started building a universally accessible and inclusive park on 30 acres of generously donated land in Nipomo. The Jack Ready Imagination Park will be a place for children with disabilities to play with their families and peers. Current plans for the park include a large accessible playground, therapeutic riding facility, hardscape courts, playing fields, hiking trails, and barbeque and picnic areas.  
Learn more and support Jack's Helping Hand at https://www.jackshelpinghand.org/