Funds to Support Those Affected by Floods Across the Region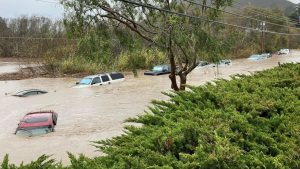 The Community Foundation San Luis Obispo County has recently activated its Disaster Support Fund in response to California's storms, floods, and associated damages. As a result, two local organizations, Los Osos Cares and The Link Family Resource Center, will receive a total of $6,000 to support flood victims in various communities.
Los Osos Cares plays a critical role in the community, offering financial aid to those who urgently need it following a disaster, especially those who don't meet the government's assistance criteria. Their efforts have been focused on assisting Spanish-speaking residents, ensuring they can access the financial support they require through FEMA since the recent storms. 
The Link Family Resource Center provides families with access to food, housing, clothing, healthcare, and parent education. They are currently providing emergency financial assistance to families, including farm workers, who are experiencing a loss of wages due to the recent disasters.

"We extend our sincerest appreciation to all those who have contributed to the Disaster Support Fund, including businesses and members of the community," says Heidi McPherson, CEO of The Community Foundation. "Together, we have raised essential funds to provide vital aid to individuals affected by the recent disasters. Your generous support will continue to make a meaningful difference in the lives of those impacted by these events."
For more information on how to donate to the Disaster Support Fund or to learn more about the Community Foundation San Luis Obispo County, click HERE.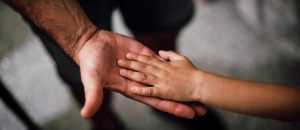 The Community Foundation San Luis Obispo County, celebrating its 25th Anniversary in 2023, is a registered 501(c)(3) non-profit organization created by and for the people of San Luis Obispo County to provide local charitable giving. Since 1998, The Community Foundation has awarded more than $66 million in grants and scholarships to nonprofit partners and local students. The Foundation's charitable assets under management have grown to $77 million to provide support to all areas of our community in perpetuity.  Learn more at https://www.cfsloco.org/.