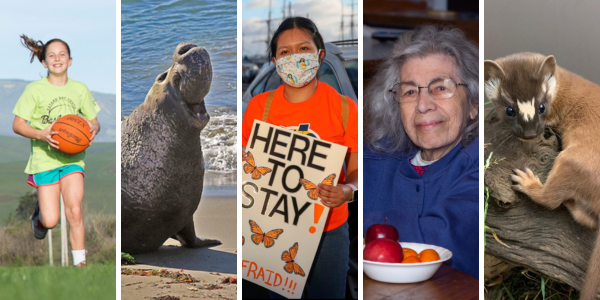 To mark our 25th anniversary, this year we've proudly granted $5,000 to ten local organizations spanning the county, all passionately dedicated to enhancing the well-being of our entire community.
Today, we are happy to announce the next 5 grantees receiving $5,000 as a gift to celebrate 25 years of philanthropy in SLO County. The following organizations are dedicated to creating a positive impact on the north coast of San Luis Obispo:
We want to extend our sincere congratulations to these organizations. Your dedication to our community is inspiring, and we're proud to stand with you.
In total, that's $75,000 awarded to 15 nonprofit organizations across San Luis Obispo County:
Boys and Girls Club of the Mid-Central Coast

Lumina Alliance

Promotores Collaborative

The Link

Paso Robles Youth Arts Center

City Farm SLO

 

SLO Food Bank

 

SLO Repertory Theatre

 

SLO Children's Museum

 

SLO YMCA

 

Community Foundation of Estero Bay

Friends of the Elephant Seals

Los Osos Cares

Meals that Connect

Pacific Wildlife Center
…and we still have 5 more to go! Stay tuned to learn who the final 5 grant recipients will be as we close out the rest of our 25th anniversary celebrations this year. 
A donation goes a long way – to help us support more nonprofits in our community, consider making a donation to The Community Foundation at https://www.cfsloco.org/give-now/