This feature is part of our #25for25 showcase where we highlight 25 stories to mark our 25 years of philanthropy in SLO County. These partners and community members have allowed the Foundation to continue giving and growing – together!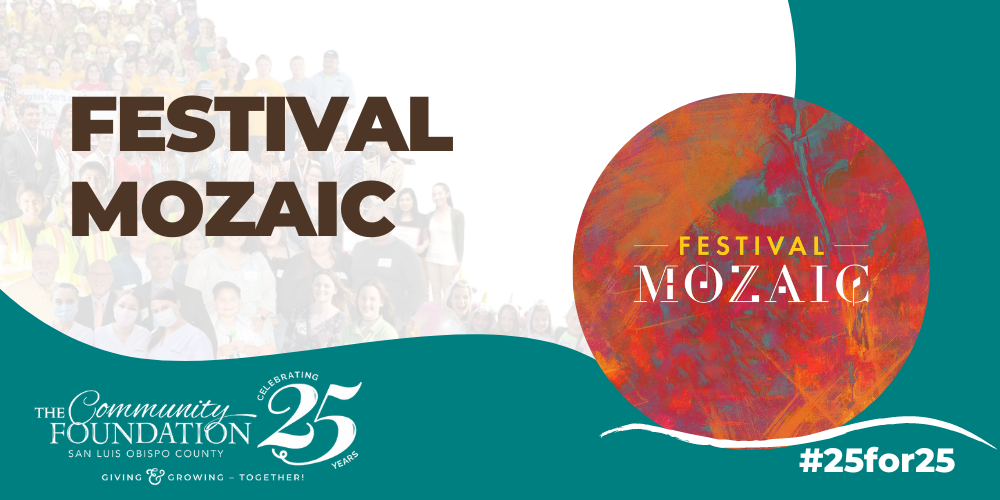 In the heart of California's Central Coast, a remarkable partnership has thrived for a quarter of a century, bringing the art of music to San Luis Obispo County. Festival Mozaic – an annual celebration of music and one of the original grantees of the Community Foundation in 1999 – captivates audiences and fosters cultural enrichment through chamber music concerts, orchestra performances, crossover and popular artists, dinners and educational events, and more. With each passing year, Festival Mozaic has reaffirmed its commitment to artistic excellence, forging a lasting legacy that echoes throughout the region.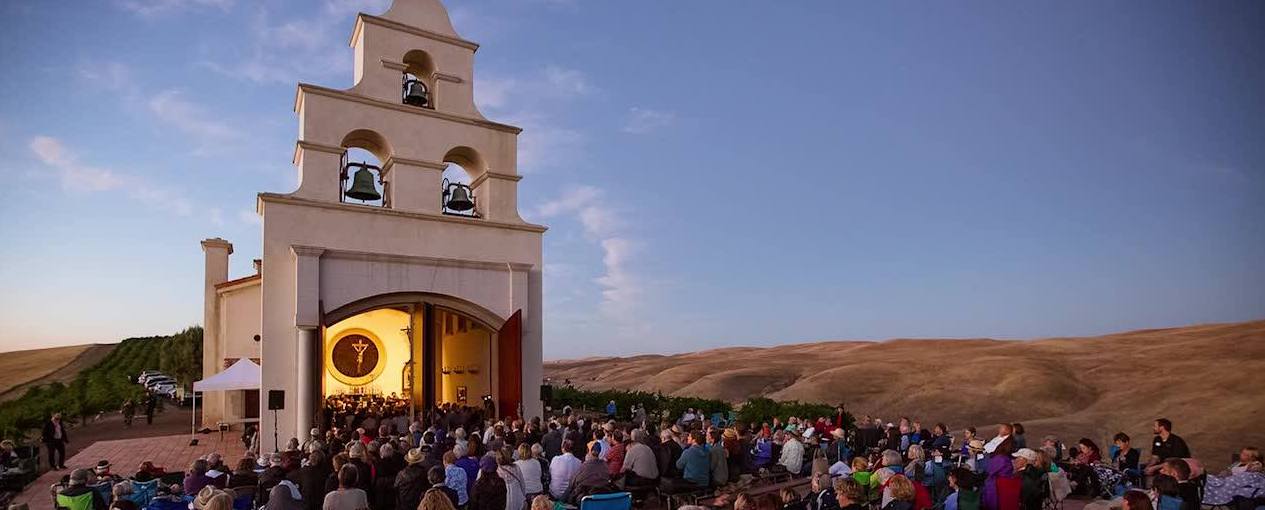 Festival Mozaic has been a grantee of The Community Foundation for many years. They have remained steadfast in their mission to provide the joy of live performances to the friends and families of San Luis Obispo County. Founded in 1971, Festival Mozaic has become a premier destination music experience unique to San Luis Obispo County. The roots of the festival can be traced back to the visionary minds of Clifton Swanson, Ronald Ratcliffe, and John Russell, three music professors at the California Polytechnic State University. In May 1970, they conceived the idea of a summer music festival and launched the inaugural season of the San Luis Obispo Mozart Festival in 1971. Performances since have been featured in venues across the county from Shandon to Nipomo. 
Today, Festival Mozaic stands as a testament to the founders' vision and the enduring spirit of classical music. They have expanded their programming to encompass a wide range of musical genres, creating a captivating symphony of music and settings and even offering free and reduced-price community events like mini-concerts, family concerts, master classes, lectures, and open rehearsals. 

Through the support of CFSLOCO, Festival Mozaic has been able to enhance awareness and accessibility to their programs, reaching more individuals in the community. The launch of a smartphone app and mobile website has provided convenient access to festival offerings, furthering their impact. In 2001, Festival Mozaic became the first recipient of a competitive grant from CFSLOCO for a family concert and educational outreach, marking the foundation of their long-standing collaboration.
"Grants from the Foundation have played a crucial and instrumental role in stabilizing, empowering, and ensuring the continued success and growth of Festival Mozaic, ensuring that irrespective of budget constraints, the magic of experiencing live music continues to resonate throughout the community," says Lloyd Tanner, Executive Director of Festival Mozaic. "We're especially thankful to The Community Foundation for sponsoring our Midday Mini-Concerts this year."
As we celebrate 25 years of philanthropy this year, The Community Foundation takes great pleasure in sponsoring Festival Mozaic's 2023 Midday Mini-Concert Series. By offering a contribution towards these events, we aim to enhance accessibility and enable a wider audience to experience the magic of these performances, and foster the profound impact that philanthropy has had, and continues to have, on our community throughout the years.

The Midday Mini-Concert series is just one of many series included in this year's Summer Music Festival that CFSLOCO is proud to support. The Summer Music Festival takes place from July 24 – July 28 and includes over 20 events in total. Midday Mini-Concerts are free to the public, and will feature exceptional artists at unique venues across the County. Find the concert nearest you and join in! 

"Festival Mozaic has been and remains an extraordinary presence, enriching our community through the power of music," says Heidi McPherson, CEO of The Community Foundation. "We are honored to support the important work of Festival Mozaic as they have grown and expanded over the years, bringing the highest quality performances to our Central Coast residents and visitors."
To learn more about Festival Mozaic and their upcoming Summer Festival, please visit their website at www.festivalmozaic.org/summerfestival.