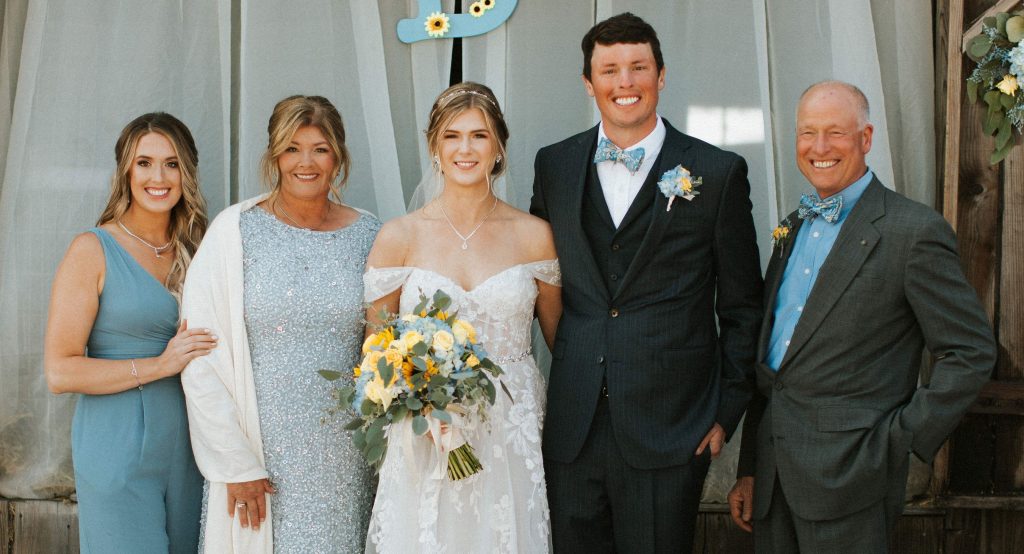 Jeff and Joan Buckingham have made SLO County their home and serve the community in a variety of meaningful ways that make a difference in their own lives and in the lives of others. When Jeff Buckingham was a kid, he always dreamed of being a dairy farmer. Luckily for him, Jeff found an enthusiastic partner in Joan and discovered that running a business and running a farm require the same traits of patience and stamina, knowing the landscape and helping others find their way.
Jeff and Joan show their dedication to the community through random acts of kindness and direct involvement in community programs, projects, charitable contributions, and volunteering – including Jeff's two-year term as president of The Community Foundation Board and his continued service as a Board member.
The heart of the Buckingham's commitment to serving those around them can be seen and felt in part of the family's mission statement, "We are an inexhaustible source of contribution to our community and to our world." With the Buckingham Family Charitable Fund, "we can look at our donations on an annual basis to make sure that our values match up with the donations."
Jeff and Joan established The Buckingham Family Charitable Fund in 2021. As Jeff shared, "We decided to do this because we can take advantage of a larger charitable deduction by combining all of our giving over several years into a donor-advised fund." As a member of the Board of The Community Foundation, having their own fund is also a way to learn more about the experience of Foundation donors.
Jeff and Joan have two grown children and live off the grid on a ranch near Los Osos with an assortment of cows, dogs, cats, chickens, and many wild creatures.