$70,000 in Disaster Recovery Grants Awarded to SLO County Nonprofits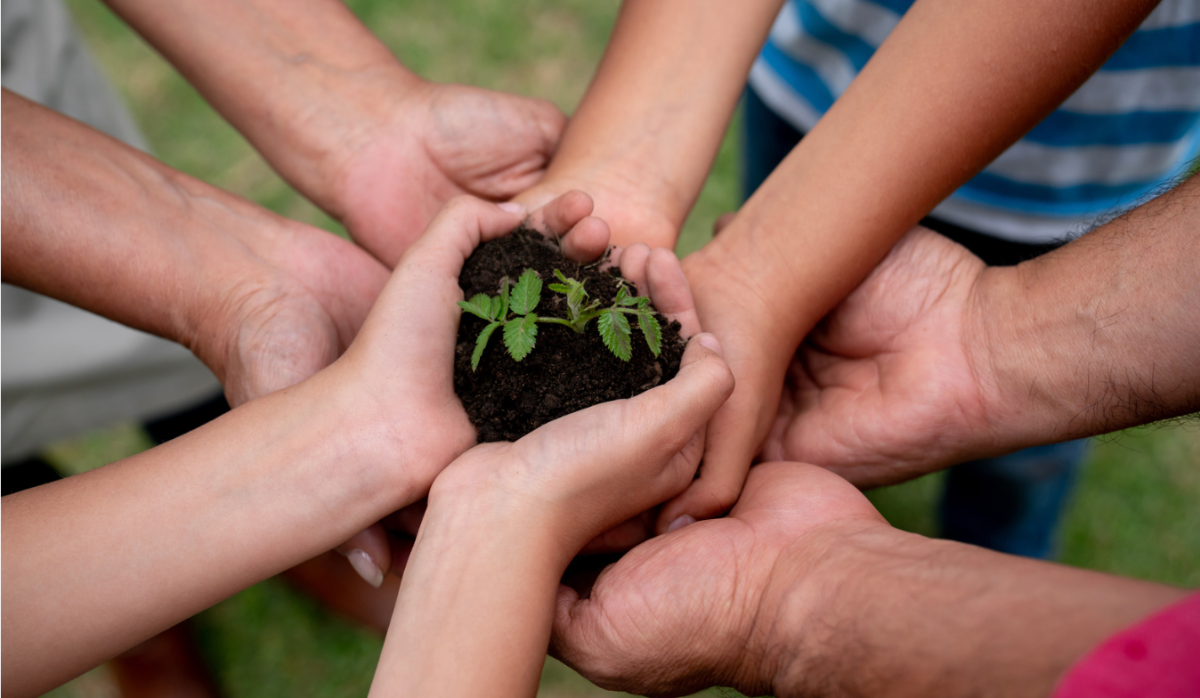 At the turn of this year, our community faced the devastating impact of winter storms and floods, leaving many individuals and organizations grappling with the aftermath. In response to this challenging situation, the Community Foundation San Luis Obispo County (CFSLOCO) launched the Disaster Recovery Grants program. We are delighted to announce that, with the generous support of the League of California Community Foundations, we have awarded a total of $70,000 to nonprofit organizations and individuals affected by the storms.
"We are humbled and proud to witness the profound impact that the deployment of disaster relief has had on our community's journey toward healing and renewal. These grants will provide a vital lifeline to those affected by the devastating winter storms, enabling organizations to rebuild, repair, and restore what has been damaged or lost." – Heidi McPherson, the CEO of The Community Foundation.
In collaboration with city officials and first responders, CFSLOCO carefully reviewed over $120,000 in funding requests. The applications were evaluated based on the extent of damages incurred and the compelling plans presented for recovery. Each story touched us deeply, as we witnessed the profound impact of the storms on the lives of individuals, families, and the organizations serving them.
Through these grants, we aim to provide not only financial support but also a message of hope and resilience. We stand beside these organizations, offering a helping hand as they navigate the path to recovery, and believe that together we can demonstrate the true strength that emerges when diverse entities come together for the greater good.
The following organizations have been awarded grants to aid in their recovery efforts:
Achievement House
Amount: $5,000
Achievement House experienced multiple roof leaks and flooding caused by the winter storms. The impact was significant, disrupting their daily programs and compromising the safety of staff, clients, and customers. This grant will assist in covering the costs of necessary repairs, allowing them to resume their vital services.
Central Coast Parks Association
Amount: $5,000
Central Coast Parks Association is dedicated to promoting the understanding and conservation of natural and cultural resources through interpretive educational programs. The severe impact of the storms forced them to close their facilities for almost four months, resulting in a substantial revenue loss. This grant will help offset their operational losses, as they continue their valuable work.
City Farm SLO
Amount: $9,000
City Farm SLO, whose crop fields and equipment were submerged underwater for over 48 hours, suffered significant setbacks. The destruction of crops and soil pollution disrupted their operations and sales for several months. Funding will support operational recovery, future flood preparedness, and provide assistance to farmers leasing land from City Farm SLO.
Friends of Camp Natoma, Inc.
Amount: $10,000
Camp Natoma experienced extensive damages due to the winter storms, including mudslides, fallen trees, and debris that required professional cleanup. Access to the camp was severely affected, hindering their ability to serve the community. Part of this grant will be allocated towards improving infrastructure, such as additional drains and culverts, to prevent future damage.
Restorative Partners
Amount: $10,000
The recent storms had a detrimental impact on Anna's Home, a transitional home for women and children supported by Restorative Partners. The structural damage to the roof compromised the safety and functionality of the entire facility. This grant will enable the repair and restoration necessary to provide a secure and supportive environment for those in need.
San Luis Obispo Botanical Garden
Amount: $10,000
The Garden experienced significant disruptions due to the storms, including the cancellation of numerous evening programs and damage throughout the property. Particularly, the Children's Garden and Retail Nursery suffered losses, rendering parts of the space unsafe. Funding will aid in repairing the damage, ensuring the continuity of their educational and cultural contributions to the community.
San Luis Obispo County Search and Rescue
Amount: $10,000
As a nonprofit volunteer agency that responds to local emergencies, San Luis Obispo County Search and Rescue plays a critical role in coordinating with police, fire, and military forces. However, their First Aid Trailer sustained major water damage, rendering it unusable. This grant will assist in repairing and restocking the trailer, ensuring their readiness to serve the community during emergencies.
San Luis Obispo Children's Museum
Amount: $6,000
The Museum, situated near the San Luis Creek, encountered unforeseen flooding that overwhelmed their existing flood-control system. This resulted in damage to the Children's Garden and posed a threat to the building itself. Funding will support the reassessment and stabilization of the flood-control system, including the purchase and installation of floodgates, safeguarding the facility and its programs.
SLO County UndocuSupport
Amount: $5,000
Many undocumented community members faced wage loss and property damages due to the winter storms. As they are not eligible for federal assistance, the financial burden has been particularly challenging. This grant will be directed towards nonprofits that offer direct financial relief assistance to individuals, providing much-needed support during their recovery process.
CFSLOCO extends its gratitude to all the organizations that applied for the grants, recognizing their commitment to our community. We also want to extend gratitude to the League of California Community Foundations for their generosity, and the government leaders, businesses, philanthropic groups who worked together to locate our community's greatest needs. 
Congratulations to the recipients of the Disaster Recovery Grants. Your determination to rebuild and create a brighter future for San Luis Obispo County inspires us all.
Stay tuned for updates on the progress made by these organizations as they continue their recovery efforts, and join us in supporting their incredible work. If you would like to contribute towards helping nonprofits and their clients recover from disaster you can make a donation at https://www.cfsloco.org/donate/?fund=3894.