October 18, 2023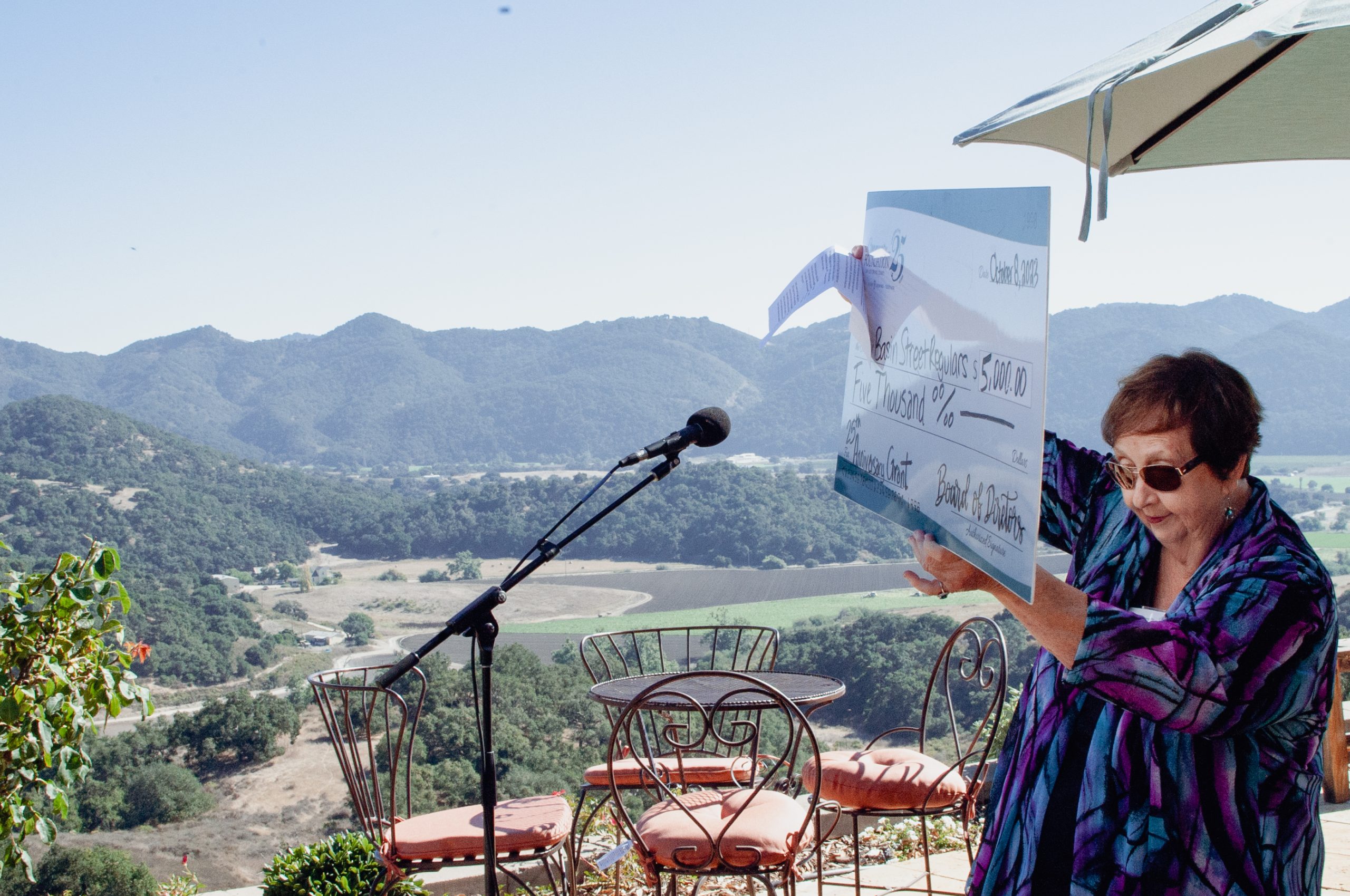 SAN LUIS OBISPO COUNTY, Calif. – Organizations across San Luis Obispo County have been awarded grants totaling over $400,000 from The Community Foundation San Luis Obispo County (CFSLOCO). CFSLOCO's Board of Directors approved the distribution of 42 grants supporting agencies and individuals making a positive impact in the areas of arts, the environment, human services, seniors, and individuals with disabilities.
This year, CFSLOCO extends its support to 14 new organizations that haven't received competitive grants in the past three years, in addition to continuing its support for many returning nonprofit applicants.
"The goal of the General Grants Program has always been to provide funding for agencies that directly address community needs," said Heidi McPherson, CEO of The Community Foundation San Luis Obispo County. "We are thrilled to announce this grant cycle and extend our gratitude to these remarkable organizations for their dedication to our community."
The grant awards are designed to provide a sense of financial stability to nonprofit organizations, with more than 78% of the unrestricted grants supporting nonprofits for the next two years. The average award amount totals over $19,000, ensuring that organizations have the resources they need to continue their vital work. 
"We are always grateful to be a recipient of this award, it makes such a difference in our clients' lives when we get to say 'Yes!' to requests that would typically go unfunded," says Devon McQuade, Associate Director of 5Cities Homeless Coalition, one of this year's grant recipients. "We so appreciate the Foundation's continued support."
The following grantees have been awarded in this year's General Grants Cycle*:
AmpSurf (Association of Amputee Surfers)

NatureTrack Foundation

Foundation for the Performing Arts

Opera SLO

Paso Robles Youth Arts Center

Cambria Center for the Arts

City Farm SLO

Diversity Coalition of San Luis Obispo County

Environmental Center of SLO

FirstFruits Farm

Gala Pride and Diversity Center

Morro Bay Art Association

Senior Volunteer Services

SLO Wind Orchestra, Inc.

Central Coast State Parks Association

Ecologistics (Five Cities Repair Caf

é

and Home Front Environmental Justice, Morro Ba

y)

Planned Parenthood California Central Coast

Atascadero Loaves & Fishes

Big Brothers Big Sisters of San Luis Obispo County

Community Action Partnership of San Luis Obispo County

Community Counseling Center of San Luis Obispo County

Monterey College of Law

5Cities Homeless Coalition

Child Development Resource Center of San Luis Obispo County

El Camino Homeless Organization

Lumina Alliance

Peoples' Self-Help Housing

Restorative Partners

SLO County UndocuSupport

South County Youth Coalition

Mr. Carlos Giovanni Ortega

Jewish Community Center San Luis Obispo

Long Term Care Ombudsman Services

Basin Street Regulars – Central Coast Hot Jazz Society

Morro Bay Senior Citizens, Inc

Santa Margarita Area Seniors Citizens Club

Santa Maria Valley Senior Citizen's Club

SLO Jazz Festival
*A total of 42 grants were awarded to 38 organizations and one individual. 
"We are humbled and oh so grateful for the support and encouragement of our Repair Café initiatives here in SLO County," says Linda Busek, Co-Founder and Chief Evangelist of the Five Cities Repair Café, which recently launched the new Poly Repair Café at the Bonderson Engineering Complex at Cal Poly.
"We are deeply grateful and honored by this two-year financial commitment," says James Statler, Executive Director of Community Counseling Center. "The timing couldn't be more perfect, as our Student Mental Wellness Programs are in full swing, now reaching more sites than ever in collaboration with San Luis Coastal and Lucia Mar."
For a detailed list of grantees, click HERE.  For further questions about grants from CFSLOCO, please contact Anna BoydBucy at anna@cfsloco.org.