Scholarship Fund: The Kelly McAdams Memorial Scholarship
When Ben and Pat McAdams lost their daughter, Kelly, at a much-too-young age, they wanted to do something to honor her life. "Kelly was bright, and had a broad view of the world," said her father, Dr. Ben McAdams, "She had a keen inquisitive mind, got a good education, and with hard work and perseverance, she became an attorney. We thought the best way to honor that legacy is by offering local high school students a chance to get a good education so they can use their inquisitive minds to make a better world. Education is the best, most significant way to level the economic playing field for those who may not have the means."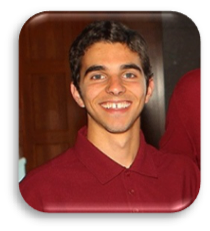 Sean Pringle was awarded the first scholarship from the Kelly McAdams Memorial Scholarship Fund, an endowed fund that partners with local Kiwanis Club members who serve on the selection committee. "Sean is a superstar in every way," said Angela Hollander, Community Foundation Senior Scholarship Program Associate. "Since he started as a freshman engineering student at Cal Poly, he's carried 16 units a quarter, maintains a 3.73 GPA, finds time to volunteer and help other students, and works in the family hardware store on weekends. I don't know how he does it!"
An Arroyo Grande High School graduate, Pringle has demonstrated his Kiwanis-style leadership skills by helping students at the local Boys and Girls Club who are struggling with math and reading. He tutors a second-grade student with ADD, and has started a campus Scholar Group at Cal Poly that brings together high achieving students with opportunities for community involvement. He has joined the college's chapter of the Society of Civil Engineers and was selected to attend an annual West Coast Leadership Conference. Sean writes letters regularly to the Kelly McAdams Scholarship Committee, updating them on his progress and plans for the future.
"I am honored to be a recipient of a scholarship dedicated to an individual with values I admire and hold true," said Pringle. "I feel driven in my efforts toward college academia and community service because of the support and opportunity this scholarship provides for me."
Anyone wishing to help students like Sean Pringle can contribute to the Kelly McAdams Memorial Scholarship Fund.
A qualifying applicant for this scholarship demonstrates financial need; is a senior at a San Luis Obispo County high school; has plans to attend an approved vocational, community, or four-year college full time; and exhibits a strong academic record, as well as "Kiwanis" type leadership throughout time spent in high school as a volunteer working with children.
---
Sera Day Coryell Nursing Education Scholarship
The Sera Day Coryell Nursing Education Scholarship was established in 2011 by Sera's parents to celebrate her life by supporting others in achieving their nursing goals. Their daughter was a vibrant, compassionate young woman known for her quick wit, amazing culinary skills and fierce loyalty to friends and family. She was a great story teller and entertained friends with re-enactments of her adventures that included skydiving, rock climbing and biking in Italy. Sera pursued her dream of becoming a nurse practitioner as a part of her determination to contribute to the community. However, she died suddenly of an undiagnosed cardiac defect before she could complete her nursing studies.
"When our beloved Sera passed away, we went to The Community Foundation San Luis Obispo County to give us the framework and expertise to set up a scholarship fund in her memory. Throughout the process they have been diligent, caring and sensitive to our cause. This year, a talented and deserving nursing student received a substantial award because of The Community Foundation's commitment to our community and to us." said Marcia Coryell.
The first Sera Day Coryell Nursing Education Scholarship was presented to Atascadero High School senior, Jacqueline Wulff in 2013. In the essay that helped her win the scholarship, Wulff wrote, "My personal life experiences have directed me towards nursing. Several years ago, my friend's sister was born prematurely. I watched this tiny infant being cared for by amazing professionals in our local NICU. This infant overcame unbelievable odds and is now a happily thriving young girl. Witnessing how the nurses and doctors worked together to provide excellent care and a future for this infant inspired my passion for nursing."
Wulff is studying nursing at Asuza Pacific University in southern California and is helping to carry on the Sera's legacy.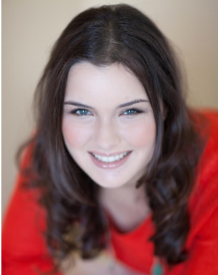 GraceAnne Garza, the 2014 Sera Day Coryell Nursing Education Scholarship recipient, graduated from Mission College Preparatory Catholic High School. With the aid of this scholarship, she is currently pursuing her BSN at the University of Portland School of Nursing.
To GraceAnne, "nursing is an emotionally rewarding job and [allows] me to find satisfaction and purpose in life. Satisfaction not in the monetary sense, but in the sense of being able to come home each night, having a good feeling of helping individuals in need. Assisting others gives me great happiness." After graduating with her BSN, GraceAnne intends to earn a Master's in Nursing in the hopes of becoming a nurse practitioner.
In 2015, the Sera Day Coryell Nursing Education Scholarship was presented to Seattle Pacific University freshman, Holly Mac Farlane. Holly graduated from San Luis Obispo High School in 2015 and has been working towards her Bachelor of Science in Nursing ever since.
With her BSN, Farlane hopes to "someday travel to other parts of this nation along with other countries to serve in areas that lack adequate health care." Qualified applicants for the Sera Day Coryell Nursing Scholarship are graduating seniors who attend high school in San Luis Obispo County, and plan to attend a four-year college with an approved Registered Nursing Program.