Women's Legacy Fund
The 2018 Annual Women's Legacy Fund Luncheon will take place on Thursday, September 27th from noon to 1:45pm at Alex Madonna Expo Center. The keynote speaker will be Ted Bunch from A CALL TO MEN. For more information about the lucnheon please go to our events page HERE. For tickets to the lucnheon please click Brown Paper Tickets link below.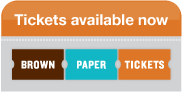 ▼▼▼▼▼▼▼▼▼▼▼▼▼▼▼▼▼▼▼▼▼▼▼▼▼▼▼▼▼▼▼▼
The Women's Legacy Fund Advisory Committee is pleased to announce a new Legacy Leader program, "The Young 100". Open to the first 100 young people 40 years old and younger, the affordable $28 per-month contribution for three years will encourage young community members to become Legacy Leaders as well as allow them to benefit from practicing philanthropy in our community. Current Legacy Leaders may sponsor The Young 100 members to help them reach their goal of becoming involved in the Women's Legacy Fund. To print a pledge form click HERE. For more information about this new program please visit https://www.theyoung100.com/
▼▼▼▼▼▼▼▼▼▼▼▼▼▼▼▼▼▼▼▼▼▼▼▼▼▼▼▼▼▼▼▼
About the Women's Legacy Fund
Established in 2003, The Women's Legacy Fund is a permanent endowment held at The Community Foundation San Luis Obispo County. It is the only endowment fund in the county that targets the needs of women and girls alone. Only the earnings will be spent each year, allowing the Legacy to contribute to the community over time. During 2015, the Women's Legacy Fund Endowment surpassed the Fund's goal of $1 million dollars!
In just a short amount of time, the Women's Legacy Fund has been embraced by the community with support from more than 320 Legacy Leaders each contributing a minimum of $1,000 to the fund. Legacy Leaders all have a voice in determining the focus of grants that are distributed each year.
Why a Women's Legacy Fund?
Based on compelling data both nationwide as well as in California, the need for a fund in San Luis Obispo County focusing on the needs of women is apparent.
Grants from the fund support organizations that assist women and girls to strengthen their physical, emotional, intellectual and financial well-being. Each year the Fund's Advisory Committee identifies a focus area for grant making from the broad fields of economic independence, basic needs, safety, reproductive health, education and mental health.
Legacy Leaders participate in establishing priority issues within the focus area for that year and have the opportunity to review and evaluate grant proposals.